When it comes to crafting social media releases, many organizations focus on standardized templates in order to make their content easy to share. But that's not the secret to successful social media distribution. Having an advanced and free global distribution system comes with a trade-off: With an array of new arenas you simply have to put in more work, not less.
Therefore, you need a process - not a template.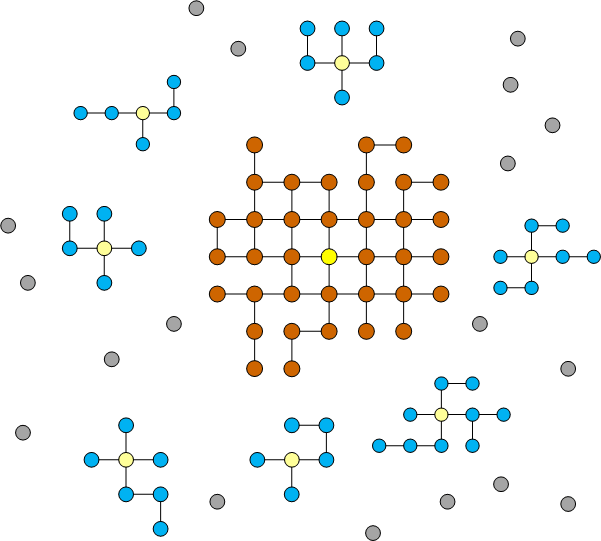 1. Set Goals
Reaching as many as possible is old school thinking. Pull is just as important as push, just as it always should have been. Ask yourself who wants the information you want to distribute and then set quality goals instead of quantity goals.
2. Simple Research
Why build interest from scratch when there are so many publics interested in related topics already involved in conversation out there? You can easily find out what people are searching for - and where. And for everybody's sake, map the buzz. Then, simply align and adjust your goals accordingly.
3. Content Creation
When you craft your release, have your goals and your publics interest in mind. If posssible, work with text, infographics and video. Insert outbound links, for instance to Wikipedia or web articles if something needs further explaining. Recycle sales material if you have to. Or why not re-use public domain material?
4. The Seed Setup
Register the proper social media accounts and make sure you have access to your own plattforms. Cross-syndicate feeds intelligently. Create automated tag systems. Make sure your plattforms pings the right aggregators and publishes to the right digg-clones locally.
5. The Ground Work
No matter how small your digital community is, involve key inflencers in the process - individually. Give them a heads-up. Ask if they want to get the information before everyone else does. Ask them for their feedback. Acquiring just one inlink from a passionate individual will have a real impact on credibility, search rankings, and viral reach.
6. Cloud Publishing
Publish your material where your publics are, but remember to adapt the material for each chosen channel. Shorten the release where it needs to be shortened, re-arrange the content depending on what matters most in different arenas. Tag and cross-link. Accept the cloud as your new frontpage.
Note that everything shouldn't necessarily be published at the same time. Have a a strategy for how to attract inlinks to where you want them. If you have a community, start on your own plattforms and work outwards. If you haven't summoned a community yet, do the opposite.
7. The Follow-Up
The follow-up process starts at the same time as the publishing process does. Pitch your key community influencers individually. Answer comments. Cred retweeters, diggers, and blinkers (blog linkers). Welcome new followers and subscribers. Update your social media release continuiosly with links to cloud contributers for mutual traffic exchange.
8. Re-Use Your Seed Setup
This is key: The first seed set-up will be weak, simply because it hasn't established its worth to any followers and subscribers yet. But if you share long-term with care, in due time your seed setup will grow a community and soon become your no.1 marketing tool for customer feedback and corporate information distribution.

Similar posts: